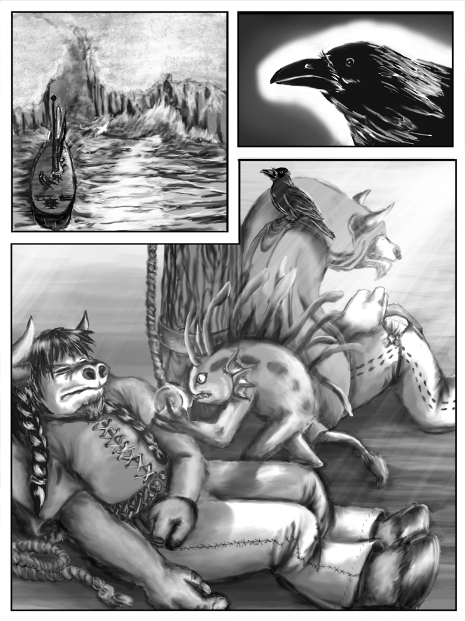 And then… we were on a boat. A big black bird, a familiar-looking raven, was staring at me with its amber eyes, its head tilted sideways. Fang, the murloc, the Tooth of Storm City, was breathing shallowly and muttering under his breath... [link]
Artist: Michellethemit

If you'd like to submit your own fan art (and you should!), either e-mail me or post up on the dedicated forum thread.